______
Business coaching and peer networks are proven to be the most efficient and cost-effective way of overcoming the common hurdles to business success. I empower busy small-business owners with the strategy and structure needed to lift the road-blocks to growth and build a brain trust that will help you thrive.
Read more…
WHAT CLIENTS ARE SAYING
TESTIMONIALS
"Provides Key Direction"
MAYOR RON DELLUMS | City of Oakland
Oakland, CA
"Awesome Resource"
ANDREAS KNOFEL, CEO | CutMyCo2
Palo Alto, CA
"Achieves the Unexpected"
JAY ANAST, CHAIR | West Oakland Foundation
Oakland, CA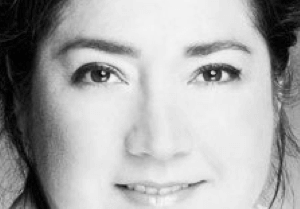 ABOUT YOUR COACH
______
Lily Smith is a serial entrepreneur, a marketing and communications expert, business coach and socialpreneur. At the start of her career Lily pioneered an automation system that was the first in the logistics management industry. Over her 25-year career as a marketing consultant and coach she has facilitated double-digit growth for enterprise as well as startup clients. Her recent contributions within the social sector include safeguarding the livelihood of 10% of the population of one of the most at-risk communities in the U.S. Read more…
WORKSHOPS SCHEDULE
Origen's Thrive Program consists of seven workshops, which are designed  as an integrated, seven-step growth program for small businesses.  Workshops can also be taken separately as stand alone courses (click here for details), or as a 7-month program, which includes monthly coaching sessions to guide your strategy implementation and business growth.  Read more about the Thrive Program membership.
Following are the open workshops for the remainder for the current year:
FRIENDS, WE CONTINUE TO BE HERE FOR YOU AS WE ALL NAVIGATE THESE CHALLENGING COVID-19 TIMES.  WHILE WE PIVOT AND BRING OUR WORKSHOPS AND THRIVE PROGRAM ONLINE, WE ARE OFFERING FREE SESSIONS TO OUR MEMBER SMALL BUSINESS OWNERS WHO WANT ADVICE ON PLANNING FOR THE FUTURE.  CONTACT US FOR DETAILS.
* Curriculums and schedules can be customized for teams, i.e., practitioner clinics, corporate teams, etc.   Read more…
WHAT INDUSTRY IS SAYING
THE VALUE OF A BUSINESS COACH